We now ACCEPT Credit and Debit Cards!  However, we still cannot accept out of town checks. Thank You!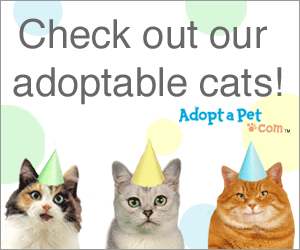 Please click image above to view all of our adoptable cats + kittens!


Rabbits for Adoption!  <---- Click Link to see if we have any available!
DONATE SOME KITTY CAGE SCRATCHERS TODAY!
Please go onto stretchandscratch.com and donate some Stretch & Scratchers!
We can put them in each of the kitty cages during their stay here at the Humane Society of Fremont County. They encourage natural kitty behaviour, they provide enrichment for kitties who have to stay in cages, and they also help to reduce the kitty's stress while they are here! Please help our kitties and donate some scratchers today!